A vacuum cleaner is not at the top of the list for most people when purchasing home appliances. Having a decent vacuum cleaner will help you keep your house tidy and clear of dirt and clutter, making cleaning a relaxing experience rather than a frustrating one. Using one of the best vacuum cleaners will keep your house clean and sanitary a lot faster and easier.
A vacuum cleaner cleans your house even more efficiently, and you can use it to get into hard-to-reach areas, as well as on your mattresses and couches. Here are the top ten vacuum cleaners available in Malaysia right now!
Best 10 Vacuum Cleaner
---
10. TINECO iFloor Wet Dry Vacuum Cleaner
You don't need to separately sweep and mop your floor with the TINECO iFloor Wet Dry Vacuum Cleaner, saving you time and energy. It comes with a feature that allows you to vacuum and wash at once, which is very incredible!
It can also capture liquid spillage and big particles of dirt! And if you have a big house, the cordless and lightweight design makes cleaning easier. Even better, it has a self-cleaning feature that will save you time cleaning the vacuum after each use.
Features:-
Save energy and time by vacuuming and washing at the same time.
Vacuum captures big fragments of dirt and spilt liquid.
Lightweight and cordless
Self-cleaning capacities.
Cleans multi-surfaces
---
9. Dyson Cyclone V10 Absolute+ Vacuum Cleaner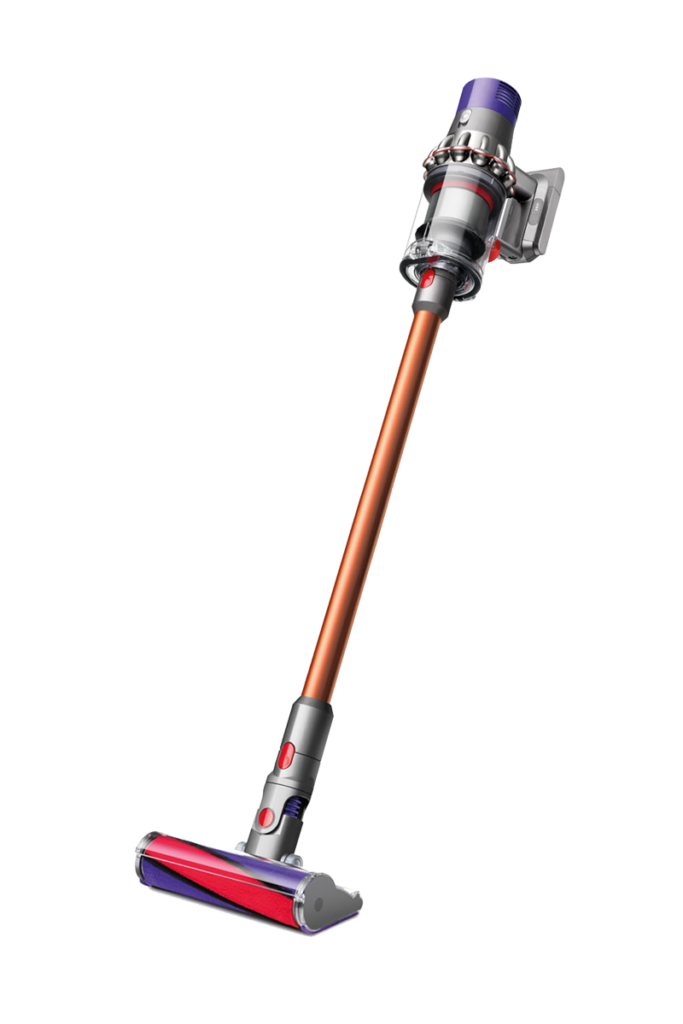 This Dyson cordless vacuum cleaner is powered and engineered by the latest V10 digital motor. It contributes to the steady, solid vacuum suction that allows 99.7 percent absorption of 0.3-micron dust, which is very high in its industry.
It also comes with a powerful battery that lasts up to 60 minutes, allowing you to finish your vacuuming job without having to reload it. You won't have to clean the dust bin too much now that it's 40 per cent bigger.
This cordless vacuum can also turn into a handheld vacuum with a single click that will allow you to reach tighter areas. This vacuum also comes with a total of 8 accessories, providing immense versatility. Even for hard floors, this vacuum cleans meticulously.
The vacuum head material is soft nylon that is soft on your floors and has enough power to absorb any stains. When you have finished using the vacuum, you can place it on a wall-mounted dock, making it easy to store and charge.
Features:-
Captures 99.7% of 0.3microns dust
Powerful suction
Gentle even on hard floors
Comes with 8 accessories for extreme flexibility
---
8. Midea Handheld Vacuum Cleaner MVC-SC861B
If you're on a budget, the Midea Handheld Vacuum Cleaner is a good option. With a big, see-through dust canister, you can easily monitor how complete it is at a glance.
This way, you'll have to empty it when you notice it's getting loaded! It's also lightweight, which means it won't put too much pressure on your wrists and back when you walk around the building.
It has a strong suction force and can pick up all dirt particles thanks to its good engine. Consider the Midea Handheld Vacuum Cleaner MVC-SC861B for a more affordable alternative.
Features:-
For ease of use, you get a large and transparent dust canister.
Simple to clean because it's light.
Adequate suction power.
---
---
7. Hetch UV Vacuum Cleaner UVC-1405-HC
The HETCH UV Vacuum Cleaner design sees it destroying dangerous debris such as dust mites, bed bug infestations, as well as viruses and bacteria.
Its washable cyclonic HEPA filtration not only removes dust mites from your bed but also uses UV technology to damage dust mite DNA, preventing them from spreading further. It comes with six kinds of brushes, like the mattress, pillow, couch, carpet, closet, and many others, using many other items in your house.
It also comes with a handheld stick that you can use to vacuum the floor without having to bend too far.
Features:-
Dust mites and bed bugs are reduced by 90%
It is 99.9% protective against allergens, E.coli, and salmonella.
4-in-1 UV vacuum
---
6. Midea Vacuum Cleaner MVC-V12K-GR
This bagless Midea Vacuum Cleaner is one of the best vacuum cleaners you can get for the dollar! It's one of the most affordable vacuum cleaners with cyclone technology, seen in many other costly vacuum cleaners.
Besides, it has a multi-stage filtering system with a HEPA filter that efficiently captures dust particles, resulting in filtered air for your house.
The vacuum is small and light, weighing just 4kg!
Features:-
Powerful suction
A multi-stage HEPA filtering system
It is very lightweight
---
5. Panasonic Vacuum Cleaner MC-CL561
The Panasonic Vacuum Cleaner MC-CL561 is inexpensive and has a simple design. It's best when it comes to sucking up any traces of dust, debris, and dust particles. You can get rid of any irritants and toxins by trapping all these harmful toxins using the HEPA filter.
It has a 1600W maximum input capacity, which allows it to provide a lot of suction.
Sucked-in dust passes into the MegaCyclone design, which collects it and traps it. Since the container has a large capacity of 2L, you can empty it every few weeks.
Features:-
1600W Maximum input power
Can capture harmful particles using its HEPA filter
The vacuum tank has a dust capacity of 2L.
---
4. Philips PowerPro Bagless Vacuum Cleaner FC9570
This canister vacuum cleaner is more versatile and has a 2000W motor that produces a strong suction. The Philips PowerPro Bagless Vacuum Cleaner provides excellent cleaning results.
With its engineered PowerCyclone 7 technology, it will improve dust suction by increasing air resistance. It also includes a TriActive nozzle for cleaning all kinds of surfaces, including carpets!
Furthermore, this vacuum cleaner is equipped with the Allergy H13 technology and HEPA13 filtration to trap even the tiniest particles such as dust mites, pet fur, and pollen.
It comes with various brushes with different shapes that you can use depending on what you're cleaning, from your mattresses, tables, or couch. Unlike other traditional canister vacuum cleaners in Malaysia, this vacuum cleaner has a soft bumper and rubber wheels that will not scratch your surface.
Features:-
Powerful suction
Its container design has easy disposal for dust
Great at picking dust
---
3. Roborock S6 Pure Vacuum Cleaner
The Roborock S6 Pure is one of Malaysia's best robot vacuum cleaners and a must-have in any house. It would undoubtedly make your life simpler because it will clean your home with only a few taps on your mobile, using its app or even by voice with Amazon Alexa, saving you time.
This vacuum uses 32-bit quad-core processors, a 360° sensing system and a high-accuracy laser range finder to map out your home intelligently and then select the most effective cleaning routes and away stairwells and valuables.
Its strong suction, which spins at a pace of 1500rpm, can pick up any speck of dirt and pet hair in your home. You can also go to work and come back to clean floors or clean while you sleep, thanks to its noise control function.
It has a great battery life, making it possible to clean your house nonstop for up to 3 hours while still quiet in sound. It will eventually shut down and recharge as the battery is about to run out. Then restart when there is power. Best of all, the S6 Pure series has a mob feature that can deeply clean your floor.
Features:-
Impressively quiet
Has 3 hours battery life
Smart navigation for efficient sweeping & mopping
---
2. Electrolux Cordless Vacuum Cleaner ZB3314AK
The ZB3314AK has an excellent suction system that's good on carpets as well as hard floors. Pushing and controlling this vacuum cleaner is simple because of its 180-degree EasySteer function.
The BrushRollClean technology stops the brush head from getting tangled in long hair or pet fur. Unlike other vacuums, you won't have to untangle such a mess for you to use it.
This Vacuum cleaner also comes with an allergy filter capturing up to 99.99% of micro dust and best protecting your family from allergies.
You can also use the LED spotter lights to illuminate the floor and help you spot dirt and stains, so you can thoroughly clean your home. You can easily detach it and transform it into a portable vacuum cleaner that is more lightweight.
Features:-
Works well on carpets and hard floors
Uses EasySteer for seamless control
Can get tangle-free suction with the BrushrollClean
---
1. Electrolux Vacuum Cleaner Z1220
The Electrolux Vacuum Cleaner Z1220 is one of Malaysia's most famous bagged vacuum cleaners, with over 1500 positive reviews on Lazada. One of its best features and why it is appealing to customers is that it is inexpensive.
With 1600W in power, this strong DustPro vacuum nozzle picks up the tiniest particles of dirt and dust efficiently and effectively.
Its hygiene filter can easily filter up to 90% of mites, pollen and dust. It is a cost-effective alternative for a bagged vacuum since the bag does not need replacing.
Its dust bag is also washable and reusable, saving you a lot of money in the long term. This vacuum is also very compact and light, making it easy to manoeuvre around your home. There's no reason to be concerned with space as its compact size takes up very little space while not in operation..
Features:-
Powerful suction (1600W)
DustPro nozzle for effortless dust collection
Washable and reusable dust bag