With Malaysia's increasingly hotter temperatures and humid weather, having cool air at home and work will make you relax, feel refreshed, and sleep better. Air conditioners would make your home more conducive to working and improve your work efficiency, especially these days when most people work from home. When it comes to optimum air conditioning efficiency, we recommend using an air conditioner. Having a decent air conditioner is not just for convenience but will also help you save money and energy. The 10 Best Air Conditioners in Malaysia are listed below based on your needs and budget.
---
Best 10 Air Conditoner
10. DAIKIN R32 1.5HP FFC35AV1MF Ceiling Air Conditioner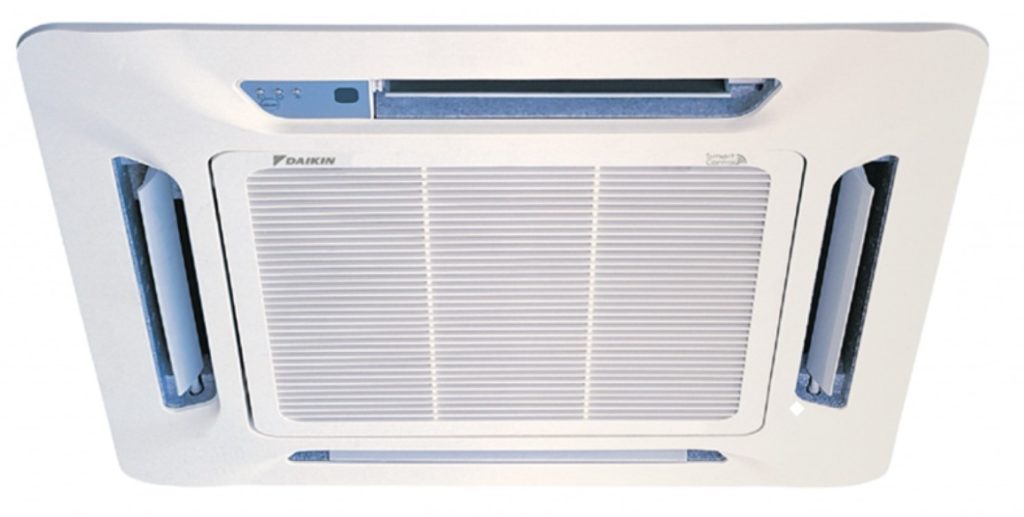 You can evenly cool a larger space or room with the Daikin ceiling air conditioner. It has a 12,500Btu cooling capacity and uses 4-Way Air-Flow, Auto Air Swing to cool any space evenly. It uses Plasma technology to destroy microbial DNA by using positive and negative ions to sterilize the air. Additionally, you also benefit from a 5-year warranty.
Features:-
Plasma technology sterilizes the surrounding air
Best for large spaces and rooms
Fast Cooling capacity
---
9. Midea Inverter 1.5HP Aircond Xtreme Save
The Midea Inverter Aircond Xtreme Save is a cost-effective device that is inexpensive but offers premium quality operation. This air conditioner uses an R32 inverter to supply cold air while saving electricity and money on your electric bill as it uses 60% less energy.
Its super Ionizer produces ions that dissolve airborne particles such as dust and bacteria, resulting in cleaner, more stable air.
This air conditioner also has a dual filtration feature that includes a high-density pre-filter and micro safety filters that filter pet fur, pollen, smoke, and fumes. ThermoStatic Technology maintains the correct temperature, guarantees optimum relaxation at all times. Meanwhile, the high-frequency racer technology offers immediate efficient cooling as soon as the air conditioner is on. Finally, the golden-finned hydrophilic coil in the Midea Inverter Aircond Xtreme Save is sturdy enough for long-term use, avoiding corrosion and bacterial growth.
Features:-
Saves up to 60% on electricity
Affordable
Produces clean and healthy air because of the dual filtration technology
---
8. York 1.5HP Air Conditioner Inverter R410
The York Inverter R410 unit, which combines comfort and quality in the confines of a wall-mounted air conditioner, has everything you need for optimum cooling output.
The built-in Safe Ionizer releases negatively charged ions to capture natural contaminants like dust and allergens while purifying the overall indoor air. There is a guarantee of safe and clean air from the air conditioner
The 3D airflow technology, which circulates cool air uniformly, is also worth noting. Besides, the air conditioner features a 5-speed fan for quicker ventilation when you need it right now. Furthermore, the whole device runs silently, reducing ambient disruption for a restful night's sleep. Comfortable Sleep mode, which controls temperature during the night as you sleep, is another highlight. Inside its sleek, streamlined exterior, there's also an energy-saving feature that blends advanced compressor & coil technology with a concealed temperature monitor.
Features:-
Has built-in hydro purifier
Quiet operation
Energy-saving feature
---
7. Toshiba R32 Inverter 1.5HP Air Conditioner
The Toshiba R32 Inverter Air Conditioner can meet all of your cooling comfort requirements. First, it employs a DC Hybrid Inverter configuration for maximum power and up to 50% higher energy consumption than traditional fixed-cooling compressors. You will not only be doing a big favor for the community, but you will also be getting a model that runs quietly.
Another feature of the Toshiba R32 Inverter Air Conditioner is its self-cleaning capability, which helps prevent humidity and mold from accumulating within the device. As a result, you can breathe fresh, filtered air without dealing with the low ventilation that comes with cheaper air conditioners. The remainder of the air conditioner's features includes a timer, air path control, and a quick cooling mode. You will get a 5-year compressor warranty and an extra 1-year general warranty for absolute peace of mind.
Features:-
Fast cooling mode
Self-cleaning function
Quiet operation
---
6. Sharp 1.5HP Air Conditioner R32
The Sharp Air Conditioner R32, which runs on 1.5 horsepower, is a low-cost air conditioner with a long list of great features. It has a non-inverter appliance with an average energy consumption ability.
Furthermore, the 12-hour on/off timer and use of R32 refrigerant, which is known for its environmental friendliness, are highly useful in helping you save money on your energy bills over time. It's also less flammable and has a lower toxicity rating, making it a better option for health-conscious consumers who want peace of mind.
There's even a turbo mode for fast cooling on days when the weather is hot. A self-cleaning mechanism helps prevent fungi and mould growth from accumulating in the air and air conditioning unit.
Features:-
Self-cleaning function
Fast cooling system
Reasonable price
---
5. Haier 1.5HP Air Conditioner
The Haier HSU12LTA17 Air Conditioner has self-cleaning functionality to keep the heat exchanger free of dust, bacteria and mould. After use, the interior of the machine dries out immediately. Besides, the air conditioners condenser has an anti-corrosion blue fin paint coating, which increases its longevity by avoiding corrosion and rusting.
The cooling system is also efficient, with a deep airflow that can reach up to 20 meters. Its Turbo mode is said to cool the room by 1.5°C in 3 minutes, with a 47 per cent improvement in cooling efficiency.
Features:-
Smart self-cleaning
Powerful airflow
Cools room fast
Anti-corrosion condenser
---
4. Panasonic X-Deluxe R32 Aero Series Air Conditioner
This air conditioner's 5-star energy review makes it one of the most energy-efficient devices. The nanoe technology in the Panasonic X-Deluxe R32 Aero Series air conditioner produces the most advanced air using its purification system. It helps to ensure that high-quality air is available 24 hours a day, seven days a week. Nanoe-G and Nanoe-X are two new Panasonic nanoe technologies that make this one of the best air conditioners.
The nanoe-X efficiently repels water-based particles that emit odours while moisturising your skin and hair. It stops infectious particles like allergens, mould, viruses, bacteria and other dangerous compounds from entering the body. Nanoe-G extracts dust particles as small as PM2.5 using negative ions.
A mixture of the two makes this air conditioner effective and contributes to improved indoor air quality at all times. With a powerful 1.5hp Inverter technology and a very high-speed fan, cooling is much quicker. You'll be happy to learn that the R32 refrigerant is both environmentally friendly and energy-efficient.
Features:-
Has energy-saving mode
Powerful cooling system
Advanced nanoe technology that eliminates harmful particles
---
3. LG Dual Inverter Premium 1.5HP Air Conditioner
Since it uses LG's patented Dual Inverter Compressor, the LG Dual Inverter Premium Air Conditioner is louder. The compressor in question uses 70% less energy while cooling 70% faster than traditional compressors. Thanks to the Plasmaster Ionizer +, you can breathe comfortably and securely when using the LG air conditioner. This function removes unhealthy particles such as dust and bacteria while sanitizing the air.
The Smart ThinQ feature, which allows users to monitor settings or functions through a WiFi link, makes operating the device easy and convenient.
An auto-cleaning mechanism helps to deter bacteria and mould growth on the heat exchanger, which is one of the unit's other functions. For three different purposes, you can opt to modify the three different sleep modes.
Features:-
Silent operation
Filters harmful particles
Saves on 70% energy consumption
---
2. Samsung IHP S-Inverter Premium Air Conditioner AR10TYHYD
The advanced Samsung Wind-Free Premium Plus Air Conditioner is one of the best air conditioners in Malaysia. It might be expensive, but the comfort it provides is unrivalled. It uses Wind-Free Cooling technology, which softly disperses cool air to your space through 23,000 micro air openings, rather than blowing cold air like most traditional air conditioners.
This Wind-Free Cooling technology reduces the uncomfortable sensation of a cool breeze on your neck, allowing you to sleep or work more comfortably.
You will experience effortless relaxation thanks to its AI Auto Cooling technology, which intelligently selects the appropriate mode for the desired temperature based on the analyzed air condition.
The highly energy-efficient Wireless Inverter Boost decreases energy demand by up to 73 per cent, lowering your power bills. It is more powerful and reliable because it uses neodymium magnets and a Twin Tube Muffler.
Furthermore, the Digital Inverter Boost system speeds up the cooling process by 43 per cent. Finally, the Tricare filter keeps the air clean and the Heat Exchanger in good working order. This filter collects contaminants like pet hair, dust and fibres. While also removing bacteria, viruses, and allergens thanks to three layers that include a high-density filter and a Zeolite coating filter.
Features:-
Effective AI Auto Cooling technology,
Great Filtration system
Saves on energy consumption
---
1. HITACHI RAS-VX10CG Premium Inverter Series 1.0HP Air Conditioner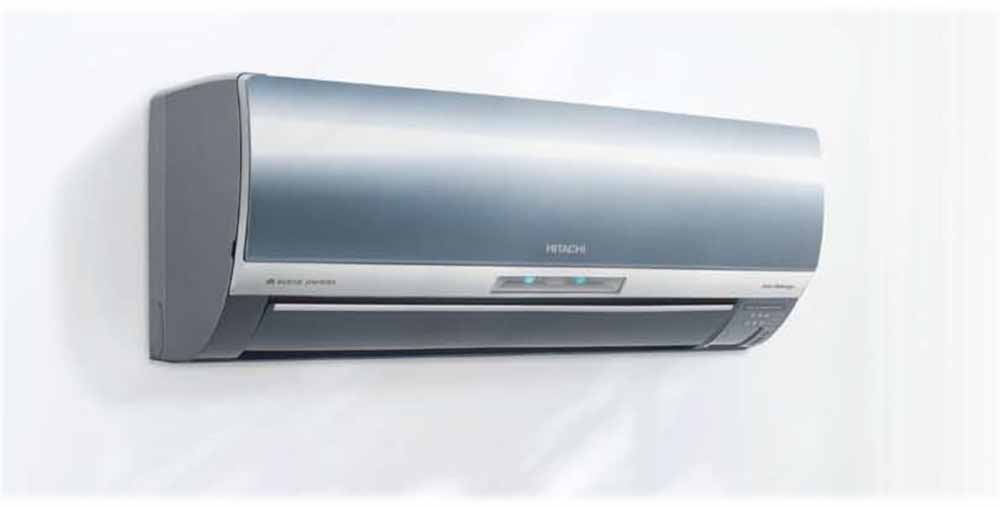 This smart Hitachi 1.0hp premium inverter RAS-VX10CG air conditioner intelligently scans the room using scene camera ceiling technology to sensor human or room activity. The air conditioner can adjust the direction of airflow and temperature to suit the room's occupants.
Its sleep sensor does the same thing by monitoring your body temperature as you sleep and adjusting accordingly. You will enjoy a peaceful, comfortable sleep throughout the night and never being too hot or too cold. When you're not in the room, it uses its location monitoring and turns off or goes to sleep and turns back on when in the room.
You will feel a welcome cool air that auto shifts after you have cooled down using its heat source cooling operation. Its eco mode ensures you enjoy up 62% on energy consumption from using its Scene Camera Ceiling and Vector DC Inverter while still offering comfort. The Nano-Titanium Wasabi Air Purifying Filter uses nano titanium wasabi solution to filter and purify the air.
Features:-
Uses scene camera ceiling technology to monitor room temperature requirements and deliver
Uses eco mode to save on energy
Purifies the air using the Nano Titanium Wasabi Air Purifying Filter
---